Check out our online store today! https://shop.evocycle.com/
Also be sure to check out or eBay store for motorcycle parts and more! https://www.ebay.com/str/evocycle
This site will be launched in stages. As of 9/27/2022, the site is operational and we have begun listing products. If there's anything on there you see at this point you are interested in, you are able to purchase it!
---
Welcome to Evo Cycle Parts & Accessories page. Looking to simply order the right parts and do the work yourself? Looking for oil to do your own oil change? We got you!
Being in business for over 20 years means we know all the good spots for parts. We can get parts from any of the dealers listed below.

---
Motorcycle Tires? Absolutely.
Tires play an essential role because they are the only link between the vehicle and the road. Your tire contact patch is not much bigger than a credit card. Running a reliable set of tires on your bike is critical for safety and performance. Contact us today for a quote on your new set of tires! (Whether you simply want to purchase and fit them yourself, or have us do it for you.)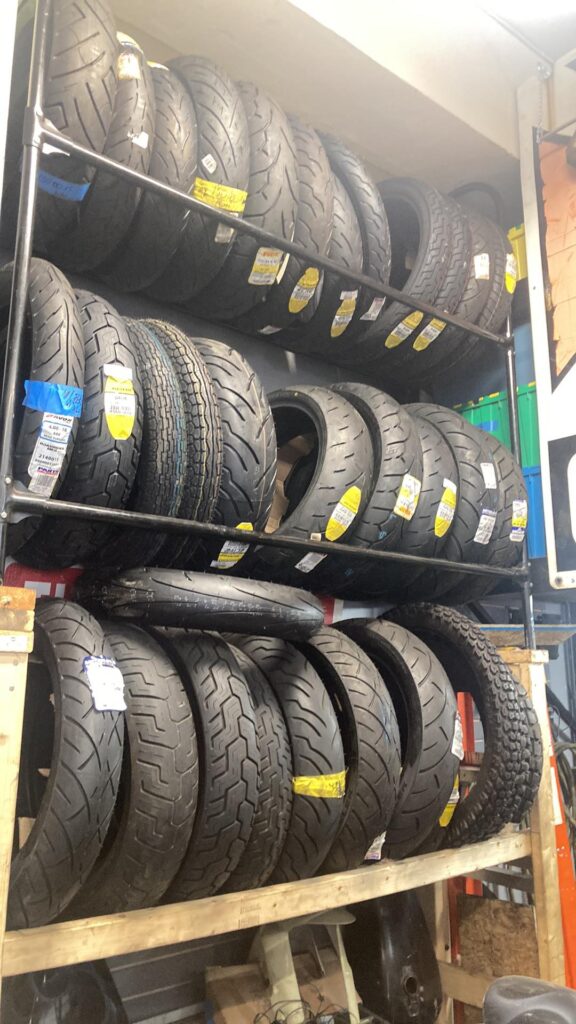 Ask us today which tires are best for your riding style!
---